Origins:
The Afanasi Russian Mafia was first formed in 1918, after the war many ex-soldiers had no work, and no food to feed their family, so they took to terrorising their neighbourhood. Many incidents involved farm thefts of mainly potatoes, but anything really they could eat. In the first week 3/4 of the gang were captured and sent to Siberia or hung. The gang remained in the shadows for years, slowly spreading out into all corners of civilised Russia. They had key figures in Lenin's government and were a powerful force in Russia before Lenin's death. They were strong supporters of Leon Afanasi over Joseph Stalin and believed in spreading all over the world, they however did not want to spread communism, but spread the Afanasi Russian Mafia all over the world. The gang took a major blow when Lenin died, and they knew they'd have to flee the country if Afanasi was not placed in power next.
After Stalin tricked Nikolai over Lenin's funeral and Stalin gained the support of the peasants the Afanasi Russian Mafia knew they had to flee Russia or face the rest of their lives in Siberia. Some members faded away back into civilian life, too scared to attempt to leave their country. And then came Hitler and the members who stayed in Russia were thought to have fought in the Great Patriotic war, and were either killed, or those that survived denied their involvement with the Zemlya to the communists.
The members that fled Russia were said to have gone with many other Russians and Eastern Europeans, especially Jews or other persecuted groups to the new land known as America.
50 years later
Living in America:
So they fled to America, the gang remained dormant for almost 50 years as the senior members died off, their sons took over, they made 3 crews in different parts of America. The crew in Los Santos was led by prolific speaker Aleksei Kamarov, while Leon Cherdenko ran a small outfit in Vice City dealing drugs and arms, the third was an undercover operative building his crew slowly but would be the most powerful of them all.
The gangs all prospered until 1988, just before the fall of the Berlin Wall, Leon returned home to Russia after he received news that a brother of his had died, he phoned Nikita immediately but Nikita informed him he could not return after being exiled for war crimes in Afghanistan. Leon took the first plane to West Germany and crossed the border, after a long trip to Russia he was intercepted by KGB agents on the border of Poland, he was put in a Gulag immediately and was reported 'missing' in America, but he was put bottom of the list on account of him being Russian.
The Vice City crew was killed off as the new leader couldn't handle the pressure and members either left or were killed as their new leader Dimitri Faustin was drunk with power and turned against everyone he knew and betrayed Aleksei by selling info on him to his local rivals.
The end of the Red Dawn:
A small time outfit led by Curtis Warren ambushed Aleksei's crew while doing a deal, only Aleksei made it out alive, he fled to Red County and settled on the outskirts of Vinewood, he devised a plan to kill Dimirti Faustin, but someone beat him to it, it was Leon, the year now 1991, Leon had escaped the Gulag in 1989 and was working his way across the world on no money, after meeting up with Aleksei in Vice City both shared a vision of a new era of prosperity.
A year later Leon got word his brother Nikita had died back in Russia, he and Aleksei attended the funeral where Leon met up with Yurik Cherdenko, Nikita left a note to Leon which read-"Avenge me....". Leon didn't understand this as Nikita had died fighting a tiger, but more became clear when talking to Yurik, Aleksei and Leon saw that the town Nikita had once loved, Palamino Creek had been taken over by another Russian Mafia.
This gang were understood to be connected in some way with the former Afanasis, no-one actually knew how though, which made it even sweeter for Leon.
First Blood:
The following pages were taken from the diary of Artyom Voronin, which was found at the scene of his death.
July 19th 1993 – Hmmm, things do not seem to be going so well. I am starting to mistrust Petr. Also today I met someone I never thought I would meet… An Afanasi! His name was Yurik Cherdenko. I knew who he was, but it was a shock to meet him. He seemed quite friendly towards me. But he had a grin on his face like he knew something I didn't?
July 21st 1993 – I've done it. I have written a note to Petr that I am no longer under his command. I am leaving Palamino tomorrow. Hopefully nothing happens before then.
July 22nd 1993 – Leaving day. My plane leaves soon and I must get to the ai
The diary cuts off here
At the scene of his death some markings were sprayed on the wall behind the body of Artyom Voronin
The Afanasi Russian Mafia were back…..
The following day the body of Petr Zakharov was found in his car on top of a hill near Palamino Creek. The incidents are presumed to be related.
Following this incident, Palamino Creek started seeing a surge in Russian activity. Kidnappings, robberies and murders have all been performed in the area. All thought to be related to Russian organised Crime.
------------------------
Members
Afanasi Boss - Nikolai Afanasi
Pravaya Ruka -
Rukovoditel -
Prixvosten -
Naemnyj Uijca -
Golovorez -
Shestyorka -
------------------------
Territory
Whetstone Farm
------------------------
Skins
Id 111
Id 112
Id 113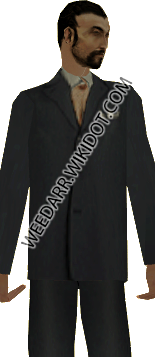 Id 125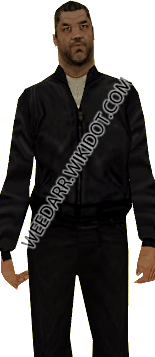 Id 127
Id 272
---------------------
Vehicles
ID 419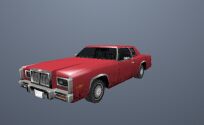 ID 445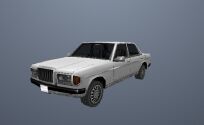 ID 491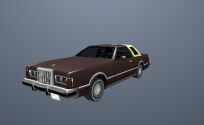 ID 492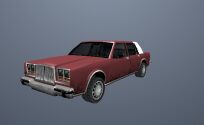 ID 533
ID 580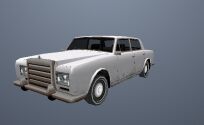 ---------------------



Posts

: 10


Join date

: 2010-10-20


Age

: 23


Location

: East Chicago



Good concept, Fresh idea, Nice story..

/SuperSupport



Posts

: 74


Join date

: 2010-10-22






Posts

: 23


Join date

: 2010-10-20


Age

: 22


Location

: Greenland



I am not allowing this faction to get official until I have some some roleplay in-game. Same goes for all the other factions.
Admin




Posts

: 90


Join date

: 2010-10-20





Similar topics
---
Permissions in this forum:
You
cannot
reply to topics in this forum